Welcome Home to Siena Apartments
More than apartments. A home.
Siena Apartments is a beautiful apartment community in Santa Maria, CA, located near the corners of Battles and Blosser Roads. The quaint townhouse look at Siena will make you feel right at home in the Santa Maria Valley. With a large variety of unique floor plans and resort-style amenities, Siena has everything you need to be at your best! Outside of the community in the foothills of Santa Barbara, our Central Coast residents enjoy the surrounding country with beautiful scenery, hiking trails, award-winning wine tastings and more!
More Than Hype.
Hi, my name is Mark and we are so happy to call Siena our home. After a long day of work, there is nothing better than hanging out by the pool and enjoying the community. Everyone is awesome here!
Mark S. – Resident – Siena Apartments
My name is Alex and I live at Siena with my family. It's a great place to live, great place for your kids, come check it out!
Alex – Resident – Siena Apartments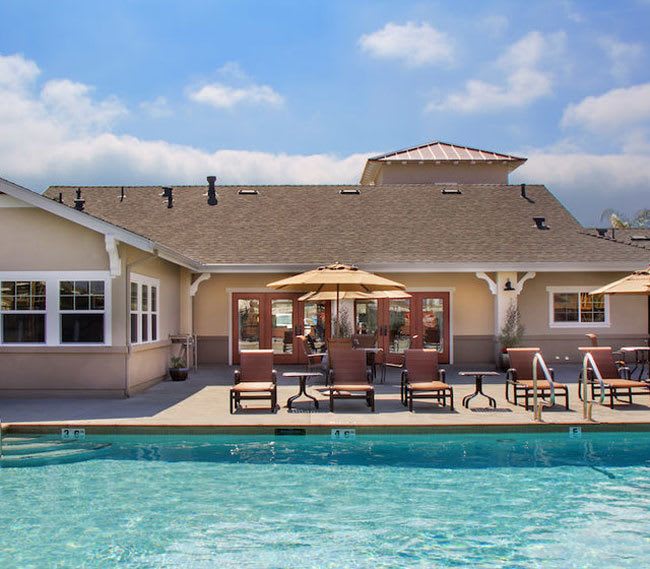 Live at the Center of It All
Santa Maria also offers a vibrant performing arts culture, including the Santa Maria Civic Theater and Pacific Conservatory of the Performing Arts, along with other nationally recognized venues and productions. There is a drive-in movie theater nearby, two walk-in movie theaters, 22 beautiful parks and recreational areas, a municipal swimming pool, softball complex, bowling alley, and much more within just a short distance from Siena Apartments.
Come explore the neighborhood in person and fall in love with Siena Apartments.
Great Minds Think Alike
Explore other communities near Siena Apartments and find the perfect place to call home.